At The Sue Hedley Nursery School we believe that everyone can experience success and can achieve when the conditions for learning meet their needs. We value working in partnership with families, carers and the wider community to ensure all our opportunities for learning and the environment are the best they can be. Our Nursery has two refurbished indoor areas, a garden in a secure Quad and a Forest School area that all children access weekly.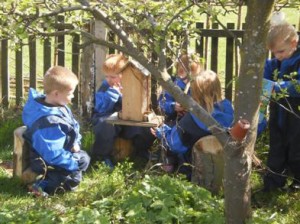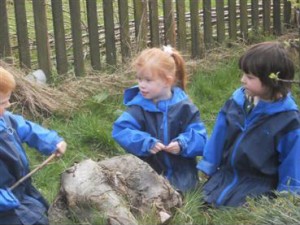 In addition we have a parent's room, art studio, and training rooms to enable families to reach their goals.  All children deserve the best start to their education and our outstanding Nursery School aims to provide and support families to achieve this together.  As a result of our outstanding work in promoting healthy lifestyles, we have been awarded the "National Healthy Schools Award". We have also achieved National recognition for our commitment to 'child-initiated learning' and are featured on the 'Ofsted' website as a case study for outstanding practice. (March 2012)


We are linked with GATESHEAD 3-7 SCITT (School Centred Initial Teacher Training) and are a major contributing partner.  We are also joined to the Apprenticeship program. This enables us to have high quality training opportunities to enable staff to develop further and allows us to have a high level of adults to support your child's learning.
As Head Teacher I am committed to continuing to drive our outstanding Nursery School on further to ensure all our children, families and staff achieves their full potential.
Here at The Sue Hedley Nursery School we aim to work with all related services to ensure thoughtful, quality provision for everyone using the Nursery.
We are a learning community and it is our aim to provide:
• A safe listening environment where everyone feels welcome and valued.
• Diverse and stimulating opportunities for children, parents, families, staff and the wider community to grow and learn together.
• A place where happiness and wellbeing are at the heart of all its activities and endeavours.
• A creative culture…a place where people can learn, invent, create and imagine.
• A place that nurtures the spirit of curiosity and adventure in the search for knowledge and understanding.
Mrs Judith Reay.
Head Teacher